Beauty for a Better Tomorrow Fundraiser
Apr 26, 2023 5:00PM—8:00PM
Location
Untouched Medi Spa Charlotte, 28210
Cost $0.00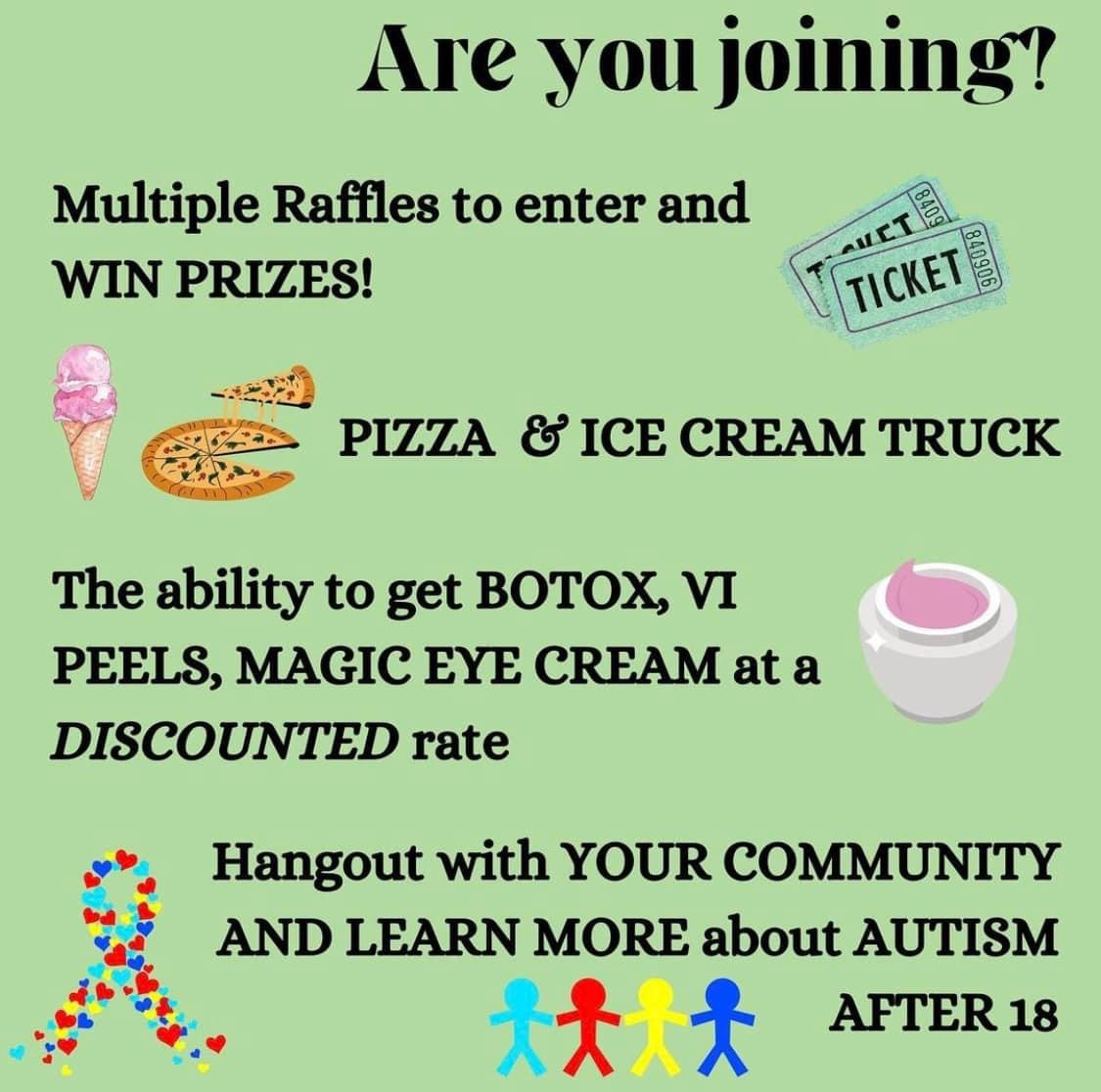 Time & Location
Apr 26, 5:00 PM – 8:00 PM
10344 Park Rd, Charlotte, NC 28210, USA
About the event
Untouched Medi Spa and The Carolina Men's Clinic are hosting a fundraiser on April 26th to raise awareness and donations for Autism After 18 organization! April is World Autism Month and we wanted to invite everyone in our community to join this event, as well as help Autism After 18!
This event is for everyone of all ages. Untouched Medi Spa will be raffling off many different prizes and products from their very own spa! There will be a food truck, snacks, drinks, and more!
Untouched Medi Spa will have treatments available for purchase during this event!
Such as, botox, VI PEELs, collgenizer, and magic eye cream.
RSVP Below
https://www.untouchedmedispa.com/event-details/autism-after-18-fundraiser-2/form